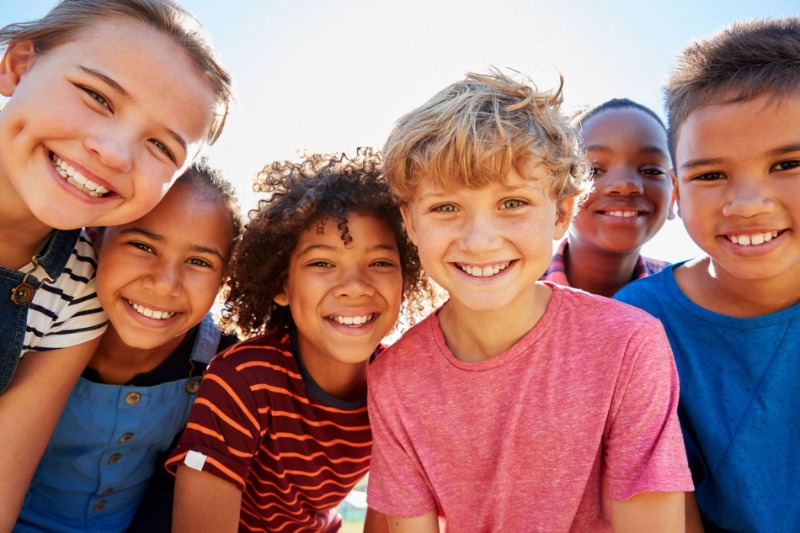 Military families across the U.S. receive school supplies in preparation for the new school year.
El PASO – August 17, 2023 – Hunt Military Communities Foundation (HMCF), the non-profit organization founded by Hunt Military Communities (HMC), concluded their third annual Back-to-School BrigadeⓇ program with Operation Homefront. In August, HMC delivered 2,064 backpacks filled with school supplies to military children living in HMC communities in the continental U.S. and Hawaii.
Operation Homefront is a national non-profit organization that provides military families with critical financial assistance, transitional and permanent housing, and recurring family support programs throughout the year. HMC and HMCF have a long-standing relationship with Operation Homefront and value the partnership to understand better the challenges affecting military families.
According to the National Retail Federation, in 2023, consumers are expected to spend record amounts for back-to-school and back-to-college shopping this year. Back-to-school spending is expected to reach an unparalleled $41.5 billion, up from $36.9 billion last year and the previous high of $37.1 billion in 2021. On average, families will spend close to $900 per student on school supplies. In addition, many schools also may ask parents to contribute up to $200 per family for general-use classroom materials. When combined with other childcare costs, many military families face difficulty deciding whether to ensure their children are well-supplied for school or purchase other essential items for their family, including clothing and food.
"Operation Homefront is grateful that Hunt Military Communities and Hunt Military Communities Foundation are supporting our Back-to-School Brigade® program serving military families in their communities," said Vivian Dietrich, Senior Director, Operation Homefront." With their support, we can distribute backpacks filled with school supplies to those who have given so much on behalf of all Americans and ensure their children have the tools for a successful start to the school year."
Through the event, HMCF and HMC aim to alleviate some of the financial burden military families face when getting their kids ready for school by providing backpacks with a variety of needed supplies, including pens, pencils, paper, scissors, and binders all tailored to the needs and grade levels of the children.
"We are honored to partner with Operation Homefront on an initiative that will support military families during this back-to-school season," said Brian Stann, Chief Executive Officer of Hunt Military Communities.
About Hunt Military Communities
Hunt Military Communities, the largest military housing owner, offers unsurpassed quality and service to more than 165,000 residents in approximately 52,000 homes across the USA on Navy, Air Force, Marine Corps, and Army installations. We do this through our core values: safety, kindness, efficiency, enthusiasm, and selflessness and our 5-Star Service commitment. With a 50-year legacy and a partnership with the Department of Defense, HMC strives to ensure the integrity of our military communities and the families who live there. For more information, visit www.huntmilitarycommunities.com.
About Hunt Military Communities Foundation
The Hunt Military Communities Foundation (HMCF) is dedicated to supporting the military service members who serve our great nation. We work to fund projects that support growth and development in the military community while addressing the critical areas of health, education, housing, and overall support. As a non-profit organization, we aim to improve the quality of life for all military families who sacrifice so much for us daily.
About Operation Homefront
Operation Homefront is a national nonprofit organization whose mission is to build strong, stable, and secure military families so that they can thrive – not simply struggle to get by – in the communities they have worked so hard to protect. Recognized for superior performance by leading independent charity oversight groups, 85 percent of Operation Homefront expenditures go directly to programs that support tens of thousands of military families each year. Operation Homefront provides critical financial assistance, transitional and permanent housing, and family support services to prevent short-term needs from turning into chronic, long-term struggles. Thanks to the generosity of our donors and the support from thousands of volunteers, Operation Homefront proudly serves America's military families. For more information, visit OperationHomefront.org.
Learn More about Hunt Military Communities Foundation